Why More Women Today Experience Early Menopause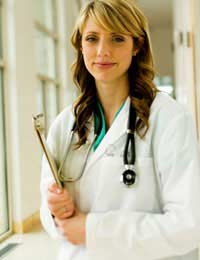 More women today are experiencing an early menopause – and researchers are still trying to understand why this is the case. Today, more than one in twenty women will experience an early menopause. Some reasons are obvious such as chemotherapy treatment or surgical removal of the ovaries due to various health conditions. Other women, appear to experience early menopause with no identifiable cause.
Under 40s and the Change of Life
Rising numbers of women under the age of forty begin the menopausal transition. For many of these women, there is no clear medical reason either. Researchers believe that approximately six percent of women go through a premature menopause for no clear, traceable reason.
Since menopause is a natural change of life, it can seem as though an early menopause would not pose a problem. The reality, however, is that menopause brings with it numerous risks. These risks include heart attack, stroke and bone disease.
As a woman's normal oestrogen levels begin to decline naturally, she will experience symptoms related to this hormonal change. Thinning bones are a common one and most women will experience this to some degree, with a smaller portion going on to develop osteopenia or osteoporosis.
Menopause and Family Planning
Another key issue with early menopause relates to family planning. Once a woman goes through menopause, she is no longer fertile and can't have children. With a growing number of women today putting off family planning until well into their 30s or early 40s, an early menopause can cause significant heartache. Often, women want to focus on their career and become financially more stable before beginning a family.
If we look to statistics that were published in the 1980s, we can see that researchers believed that approximately one percent of women experienced an early menopause. Those who went through an earlier menopause due to cancer medicines or surgical removal of ovaries were not included in this particular figure.
How Socioeconomic Status Affects Menopause Timing
Although there is still much mystery around why exactly more women are experiencing an early menopause, scientists do know that women from lower social classes have nearly three times the likelihood of undergoing menopause prior to the age of forty. This is in comparison to those of the highest social class.
Studying the Factors Influencing Early Menopause
A recent UK study looked at approximately five thousand women born in the late 1950s. Through numerous interactions with the women – including one at age 50 – they inquired about the timing of menopause as well as the cause. They also investigated the quality of life experienced by each woman.
Researchers found that more than seven percent of the women had experienced menopause prior to the age of forty. The women most likely to have gone through an early menopause were ones who smoked and also ones who came from the lowest social class.
Close to a fifth of the women had their ovaries removed via surgery, which clearly explained the early menopause. For other women, their ovaries ceased to function following cancer treatments. Approximately six percent of women, however, experienced an early menopause for no clear, identifiable reason.
These women who had an early menopause were two times more likely to cite their quality of life as being very poor. Such a quality of life involved their ability to physically function each day as well as their overall mental health and energy levels.
What was quite interesting about the study was that fact researchers weren't sure why some women went through an early menopause. Although it was shown that poorer women were more likely to undergo early menopause, the research accounted for smoking, obesity and related lifestyle factors. Once these were ruled out as causes, there was no clear answer.
Educating Women on the Risks of Early Menopause
Now, the main focus is on reaching these women early on through education. If woman are aware of the health consequences from an early menopause, they can better take measures to reduce their risks. This can mean that they stop smoking and partake in exercise and a healthier diet. Some women may also choose to take hormone replacement therapy (HRT). Although it is not right for every woman, it has been shown to reduce some of the risks associated with menopause such as thinning bones and heart disease.
Many Factors at Play
Although you can't fully prevent an early menopause, some women prefer to consider earlier family planning as a precaution. Eating a healthy diet and participating in regular exercise can also help you maintain a healthy body weight. You can be assured, however, that the average age of menopause in the UK is fifty-one years. Therefore, it is more likely that you will not experience an early menopause.
You might also like...
Poppy - Your Question:
Hi I am 42 female'. My periods have suddenly changed. For the past three months instead of my regular 7 day period I have spotting on and off since August. I am not experiencing any pain. Do you think I am starting menopause. Thank You.
---
Our Response:
You may well be in the early stages of menopause, but it would be advisable to see your GP to ensure that there is no other reason for the change.
MenopauseExpert
- 14-Oct-16 @ 11:01 AM
Hi I am 42 female'. My periods have suddenly changed. For the past three months instead of my regular 7 day period I have spotting on and off since August. I am not experiencing any pain. Do you think I am starting menopause. Thank You.
Poppy
- 13-Oct-16 @ 8:51 AM