Follicle Stimulating Hormone and Your Bones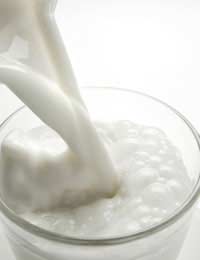 For women who are going through the menopausal transition or are post-menopausal, the topic of bone density is a crucial one. Bones are constantly in turnover as the body breaks down old bone and builds new bone. An important topic is how to maintain this balance and keep bone metabolism in a positive, healthy state.
Oestrogen has a protective effect on bone density, which is why the declining oestrogen levels of menopause result in some bone loss. If bone loss becomes too severe, a woman may be left with osteoporosis, putting her at a heightened risk of fractures.
Oestrogen Loss and Menopause
Much of the research today has focused on oestrogen loss and how it relates to bones. Therapies that involve hormone replacement have traditionally been used to help prevent further losses and protect bone density. New research, however, has identified another hormone that plays a role in bone loss. Finding out more can mean we minimise even further the bone loss that occurs with menopause.
Follicle Stimulating Hormone During the Transition
Follicle stimulating hormone is another hormone that researchers believe is involved in the loss of bone density during menopause. In the five years prior to menopause, a woman's level of follicle stimulating hormone slowly increases. At menopause, it reaches its peak. At the same time, a woman's bone density starts to similarly decline.
Higher Hormone Levels and Lower Bone Density
To find out just how this hormone is linked to bone density, researchers recruited women between the ages of twenty and fifty years old. They measured the bone density of each woman and found that the level of follicle stimulating hormone correlated to the woman's bone density. Those who had a lower bone density had a higher level of the hormone.
Putting Research Into Action
Osteoporosis is a major cause of fractures in post-menopausal women. Current drug and lifestyle treatments can help to some degree but most only work to prevent further losses rather than building bone.
Finding ways to prevent osteoporosis is important for women everywhere. Researchers hope that these recent results linking follicle stimulating hormone to bone loss can allow us to one day manipulate levels of the hormone. In this way, we can perhaps prevent or treat osteoporosis.
Other Treatments for Osteoporosis
For now, your best approach is to eat a calcium rich diet, obtain sufficient vitamin D and perform regular, weight-bearing exercises such as lifting weights. Others may find that hormone replacement therapy (HRT) is appropriate after speaking to a doctor and examining the benefits and risks.
Those who have already received a diagnosis of osteoporosis may need a prescription for one of the approved medications to treat the condition. Another beneficial approach is to strengthen the parts of the body that are more susceptible to fracture, such as the wrist. Improving coordination and balance can also help to prevent falls – one of the main causes of fractures in those who have osteoporosis. As we learn more about follicle stimulating hormone and your bones, you can still take action now to prevent or treat osteoporosis.
You might also like...