How Childbirth Affects Menopause Timing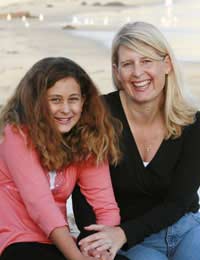 While much research has been done to predict exactly when a woman will reach menopause, we still have a long way to go. It remains an important area because women often are delaying their family planning due to career and other priorities in their twenties and thirties.
Family Planning
Knowing when you will reach menopause could better help you to choose when you will start a family. It could help you treat the symptoms of menopause earlier as well.
When you will experience menopause is dependent on many different factors. These include your health, lifestyle and your family history – among others. In one study that was conducted in Singapore, it was found that women who had given birth to several children had a higher likelihood of experiencing menopause later in life than those who had never given birth at all.
The belief is that when you have more pregnancies, you experience fewer ovarian cycles, meaning that you lose your eggs more slowly than those who never become pregnant. Further studies are needed, however, to verify the results. For now, it helps to understand how a woman's body works in terms of her eggs, and where childbirth and other factors affect the timing of menopause.
Menopause and Your Ovaries
Each woman is born with a finite number of eggs and as she ages, these numbers go down significantly. Essentially, the numbers are exhausted around the age of fifty and she undergoes menopause. The only difference here would be if a woman undergoes surgical menopause.
Other Factors Influencing Menopause Timing
Other factors such as birth control pills can further influence the timing of menopause for a woman because she is not ovulating. If you consider the topic of pregnancy again in that same light, a woman is not ovulating over the course of nine months. A woman who is pregnant more often will therefore have a greater number of follicles in her ovaries and is more likely to be menstruating for a longer period of time.
Breastfeeding and Menopause Timing
Another influencing factor relating to pregnancy is breastfeeding. In the first six months of breastfeeding, ovulation can be affected, which leads to a greater 'stock' of follicles later in life. In this way, both pregnancy and breastfeeding combined can delay the timing of menopause.
Better Family Planning Before Menopause
Family planning is an important part of life for many women. Although we still can't predict precisely when a woman will experience menopause, research is underway to develop tests that can do exactly that. In the meantime, being aware of factors such as childbirth and breastfeeding can help you get a sense of whether you will likely experience menopause at the average age, earlier or later.
Preventing an Early Menopause
It's important to remember as well that stress, obesity and your overall health and nutritional status all play a role. Leading a healthy lifestyle can further support your family planning and make it more likely you will not experience an early menopause, which brings with it numerous risks.
You might also like...
I have give.live brithday to 10 children but have had a total of 13 prengacy, so my question is can this cause my body to go into early menopause?
Seren
- 11-Jun-17 @ 9:53 PM