Nurturing your Body and Mind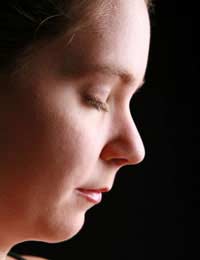 The idea of nurturing your body and mind can seem like a clichéd one, but given the significant physical, emotional and mental changes that occur during the menopausal transition, taking care of your needs becomes more important than ever before.
For some women, menopause is a time when their careers are extremely hectic and home life is similarly busy, particularly if you have teenaged children in the home. You might find that you do the minimum you can to handle your physical menopause symptoms, while your emotional and mental women's health needs are completely ignored, perhaps even as you attend to the emotional needs of those around you.
There are, however, helpful ways to shift the focus back on yourself, which can allow you to nurture your mind and body throughout your menopausal change of life. The key will be to make a determined effort to schedule time for your own personal needs, rather than let them go ignored as they may have been for some time now.
Improve Your Relationships
For women who have been experiencing the mood swings of menopause, the resulting anger can sometimes be taken out on loved ones – friends and family members. These relationships in particular may need additional attention and improvement during your menopausal transition. Some women find that they isolate themselves and push their support networks away, which is ironic because menopause can be a time when a woman needs support more than ever before.
Try to communicate more effectively with your friends and family. Make sure that you schedule time together. Not only can this help you to handle the mood swings and the stress of menopause, but also it can remind you that menopause is not a change of life that has to mean losing friends. In fact, you can use this time to strengthen your relationships, which will ease menopause and help you to move into postmenopause with stronger relationships. It may be that enhancing relationships is the most effective way to improve your mind during this challenging time.
Focus On New Hobbies And Relaxation
Focusing on new hobbies is a way to use the time of menopause to fully explore yourself. If you have always wanted to try out a yoga class but never seemed to find the time, make the time now for this kind of relaxing exercise. With so many changes happening in your body and mind, it's important to step back and nurture yourself by indulging in new activities that make you feel good.
Menopause can further bring with it sleep disturbances, which means that by relaxing and taking the time to nurture your body and mind, you can also improve the insomnia symptoms you might be suffering from each night – symptoms that likely occur from stress and fluctuating hormone levels. Scheduling time right before bed to nurture your body and mind can ease away the day's stress and encourage a better sleep.
Recognising Your Unique Women's Health Needs
With all of the significant changes of menopause, it's easy to lose sight of your needs and care during this time. Coping with the menopausal symptoms can be challenging and overwhelming, particularly if you neglect to look after your physical and emotional needs. By nurturing your body and mind, however, you can improve your physical and emotional health – making menopause a positive time in your life.
You might also like...