Does Male Menopause Exist?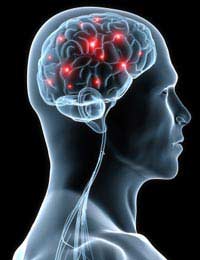 For years, there have been jokes about male menopause, usually directed to 'moody' men who seem to show the characteristically stereotyped symptoms of menopause that women experience. But a new study suggests that this crudely used term may link up to a real condition that occurs in older men.
Understanding Male Menopause
While the idea of male menopause is a far cry from what women experience, it is now suggested that it does exist. Male menopause refers to a condition called hypogonadism, where there are significant reductions in the male hormone testosterone.
Male Menopause is Rare
Unlike female menopause, this condition is not at all something every man will experience. In fact, it is considered quite rare and is thought to only affect approximately two percent of the population in elderly men. It is also quite often associated with health issues such as obesity and just generally poor overall health.
Men, Hormones and the Ageing Process
As men age, they experience a drop in testosterone. These age-related drops are still undergoing research and investigation in terms of how they link to late-onset hypogonadism. What we do know is that this condition is not simply the normal decline in testosterone that occurs as men age.
Studying Male Menopause
Researchers wanted to learn more about this rare condition. For the purposes of this study, they looked for information in the general population. The information they obtained helped them to find specific evidence to create a template of criteria for late-onset hypogonadism.
Men had to fill out a survey that asked questions relating to their general health as well as sexual, physical and mental health. They also provided blood samples so that researchers could quantify their levels of testosterone.
For the men who did show clear signs of low testosterone, the strongest connections were to three specific symptoms. In the first, men had a decreased frequency of morning erection. In the second, there was general erectile dysfunction and in the third, they experienced a decreased frequency of sexual thoughts.
The sexual thoughts aspect is mostly representative of the man's sex drive – as popular societal terminology would indicate. Overall, the lower the man's testosterone, the more sexual the symptoms.
Diagnosing Late-onset Hypogonadism
The study has helped to define how this rare condition is diagnosed. Researchers have concluded that late-onset hypogonadism can be defined by a minimum of three sexually-related symptoms, plus a specific testosterone level that is below an established medical standard. Other symptoms are more weakly linked up to the condition and thus, weren't used in the criteria for diagnosis.
Male Menopause and Female Menopause
Obviously, the term is crudely used when we talk about male menopause. But it certainly is a condition affecting older men and does have a strong basis in hormones, as does female menopause. Menopause in both men and women translates to obvious fertility ramifications as well.
But here, the similarities stop. Female menopause is far more complex and has a much broader range of symptoms as well. Every woman experiences menopause at some point, naturally or induced. Women are also faced with many challenging physical and emotional symptoms such as hot flushes, difficulty sleeping, anxiety and lethargy.
Treating Male Menopause
To treat this condition, testosterone therapy may help in a small number of cases but diagnosing the condition will still prove challenging. There is such a long list of nonspecific symptoms that may relate to late-onset hypogonadism but more research is needed.
Also, some men have normal testosterone levels but still experience the other sexual symptoms associated with late-onset hypogonadism. The benefit from this study, however, is that it might narrow the criteria such that testosterone therapy is not excessively prescribed, as commonly done today.
Ongoing Research Into Menopause
While research should continue into treating menopause in women, hopefully we can also find out more about how men experience 'menopause' as well. This may have important effects on men and women in their relationships during their older years. The ultimate goal is to reduce menopause symptoms and make this a smoother transition, for women and men.
You might also like...