Selective Oestrogen Receptor Modulators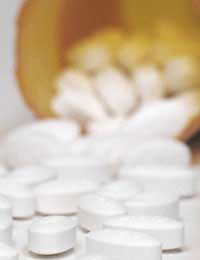 Menopause symptoms can sometimes be challenging to treat and women everywhere are regularly seeking out the best ways to treat their issues during this change of life. There are risks and benefits to every treatment, which means that each woman must speak to her doctor and carefully consider the best treatment for her menopause symptoms. There are many ways to maintain women's health but you will need to take a proactive approach when learning about how to handle menopause symptoms.
One treatment that you might want to ask your doctor about is called Femarelle. This treatment is part of a class of drugs known as Selective Oestrogen Receptor Modulators (SERMs). They are a newer kind of treatment for menopause and will not be right for every woman. However, clinical studies have been promising and thus far, SERMs provide a viable alternative to many of the other menopause therapies that are currently on the market. The main benefit here is that a woman has several more options for relieving her menopause symptoms, particularly in comparison with women from older generations who had fewer resources and options for treating menopause symptoms.
Learning About SERMs
SERMs actually have a really interesting mechanism of action; they act on your oestrogen receptors to relieve the frustrating symptoms of menopause. The drug marketed as Femarelle – a SERMs – has been found to help manage menopause symptoms and support good bone health during these critical years. For some women, SERMs might be a more suitable substitution for Hormone Replacement Therapy (HRT). A controversial treatment, HRT has risks and side effects that may prevent some women from choosing to use it, or halting its use due to a negative experience with the treatment. In particular, HRT is thought to raise a woman's risk of breast cancer and stroke. In this way, a woman may be looking for another, more suitable treatment for her menopause symptoms.
Studies of Femarelle
In clinical studies, Femarelle actually performed quite well in terms of safety and efficiency of the product. It helped to control the menopause symptoms that women were experiencing and it also encouraged bone formation. At the same time, it did not show any increase for a woman's risk of breast cancer or cancers of the reproductive organs. It overall showed positive results in helping women to relieve their uncomfortable and difficult menopause symptoms. It also helped them to prevent osteoporosis and improve bone health.
Making the Right Choice
Women today are fortunate in that menopause is recognised as a natural part of life but one that still brings with it challenges and symptoms. There are many different options and treatments for a woman who wants to find an effective way to relieve her menopause symptoms. While HRT may ultimately be right for some women, others will have concerns about the risks of HRT and instead, will want another treatment for their menopause symptoms.
SERMs such as Femarelle show promise and results for helping some women to relieve their menopause symptoms. Better still, these drugs do so without some of the known risks of HRT. If you are interested to find out more about SERMs such as Femarelle, you should speak to your doctor about your current health and menopause symptoms. Together, you and your doctor can find the best treatment for your menopause symptoms and continued women's health long after menopause.
You might also like...