Oestrogen Replacement Therapy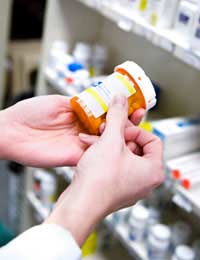 Oestrogen replacement therapy is a type of Hormone Replacement Therapy (HRT) that involves restoring oestrogen levels after they have begun to decline due to the menopausal transition. Oestrogen has many important roles in the body such as encouraging a healthy bone density and keeping the vagina moist. When oestrogen levels fall from a change such as menopause, women will usually experience a range of symptoms. These include the characteristic hot flushes, night sweats, vaginal dryness, mood swings and irregular periods. They also become at risk for thinning bones, which can lead to osteoporosis, thereby putting them at a greater risk of bone fractures.
For many women, the symptoms of menopause will pass within two to five years. However, the osteoporosis risk will become higher with age and untreated vaginal dryness will usually worsen. For these reasons, a woman may wish to take oestrogen replacement therapy. The oestrogen is sourced from plants or from the urine of pregnant horses. This kind of oestrogen is generally recommended for women who have had their ovaries and womb removed through a procedure called a hysterectomy. Since there is no womb, a woman will not need to take progesterone in the synthetic form progestogen to prevent endometrial cancer.
Women's Health and Side Effects of Oestrogen Replacement Therapy
There are side effects that you might notice if you do choose to take oestrogen replacement therapy. Side effects include:
Cramps
Nausea
Headaches
Tender breasts
Water retention
Bloating
These side effects tend to ease over time, which means that some women will find the treatment comfortable to take once any side effects disappear and their body adjusts to the treatment. If the side effects persist, you can always speak to your doctor about other options for handling menopause symptoms. Some women find that if they do continue to suffer from side effects, swapping to a different way of taking the treatment can help. For instance, if pills are not tolerable, you could switch to an oestrogen patch. If you suffer from nausea, you can also try methods such as taking the hormone with food to reduce the side effect.
There is a widespread belief that oestrogen replacement therapy will make women gain weight but this is not usually the case. It is actually quite common to gain weight around the time of menopause and most women will be able to control their weight through a healthy diet and regular exercise.
Oestrogen Replacement Therapy and Risks to Women's Health
There is an elevated risk of certain kinds of cancer and an increased risk of a number of health conditions. Oestrogen replacement therapy is associated with an increased risk of breast cancer, stroke and other conditions. It does, however, provide some degree of protection against bowel cancer and osteoporosis, so the benefits and risks should be carefully considered before deciding to use the treatment.
You should speak to your doctor about a risk evaluation before choosing to take oestrogen replacement therapy. The longer you take oestrogen replacement therapy, the greater the risks. This means that for most women who wish to take oestrogen replacement therapy, a shorter course of less than five years is preferable to a longer course of the treatment. Women who have a strong family history of certain diseases such as breast cancer may prefer to avoid oestrogen replacement therapy and instead, find alternate ways to treat menopause symptoms.
Whatever you choose, try to make your choice based on a thorough discussion with your doctor about the risks and benefits of oestrogen replacement therapy. There are many ways to relieve menopause symptoms – oestrogen replacement therapy is only one of a number of effective treatments for menopause symptoms. Hopefully, you can find the best treatment for your unique menopause and women's health needs.
You might also like...