The Basics of Hormone Replacement Therapy (HRT)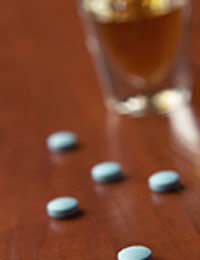 Hormone Replacement Therapy (HRT) is a treatment you may have already heard about in the media or through menopausal friends and family who have considered taking the treatment or have personal experience with this hormone therapy. Before choosing to take HRT, however, it's important to look at how the treatment works and whether the benefits outweigh the risks for treating your menopause symptoms.
What is HRT?
HRT was developed to replace the hormones that a woman's body loses due to the menopausal transition. The hormones that can be replaced include oestrogen, progesterone or both. Oestrogen that is used in HRT is sourced from plants or from the urine of pregnant horses. It is not as strong as the oestrogen you may have taken in a contraceptive pill. The progesterone used is a synthetic form called progestogen. The female body readily accepts this form and absorbs it quite well.
Why Take HRT?
Oestrogen plays an important role in functions of your body such as keeping skin healthy, maintaining vaginal moisture and encouraging bone formation. When your oestrogen levels begin to decline, you will likely begin to experience the symptoms of menopause. Progesterone doesn't have as significant of a role as oestrogen, which means that its decline does not cause the majority of menopause symptoms. However, when your progesterone levels do begin to decrease, you will experience a higher risk of endometrial cancer. For this reason, some forms of HRT involve both oestrogen and progesterone.
Benefits of HRT
A key benefit of HRT is that it helps to reduce the symptoms of menopause. In this way, it improves quality of life for women. It also helps to reduce a woman's risk of lower bone density – osteoporosis – a risk that normally goes up due to the declining levels of oestrogen.
Risks of HRT
There are a number of risks that you should know about if you are entering menopause and you are considering taking HRT. They include an elevated risk of:
Breast cancer
Blood clots
Stroke
Ovarian cancer
If, however, HRT is only taken on a short-term course of no more than five years, it is considered safer in comparison with long-term use of more than five years. Your doctor can help you determine what course of HRT is best to treat your menopause symptoms.
Types of HRT
While you may think that there are only one or two types of HRT, there are actually a number of different kinds of HRT and ways of taking the treatment. Oestrogen-only HRT is usually appropriate for women who have undergone a hysterectomy. The reasoning for this selection is that a woman who has had her ovaries and womb removed does not have a risk of endometrial cancer, which means that progesterone is not required now. Cyclical HRT is generally best for women who have only just begun to enter menopause, but they still have menstrual periods. Cyclical HRT can further be broken down into two additional types:
Monthly HRT: oestrogen taken daily and progesterone taken for two weeks at the end of the menstrual cycle
Three-monthly HRT: oestrogen taken daily and progesterone taken for two weeks, every thirteen weeks
Typically, monthly HRT works best for a woman who still has regular periods, but is experiencing other symptoms of menopause. Three-monthly HRT is more appropriate for women who are experiencing irregular periods. Another option for women who wish to take HRT is continuous HRT, which is usually best for women who are in the postmenopause phase. Women who are on continuous HRT will take both oestrogen and progesterone. Of course, for all of the progesterone, it is taken in the synthetic format mentioned – progestogen.
How Should I Take HRT?
There are actually a number of different ways to take this kind of hormonal treatment. You can take HRT by a:
Cream or gel
Tablet
Skin patch
Implant
Is HRT Right for Me?
Choosing to take HRT is a uniquely personal decision for each woman. Some women will already have risk factors in place that immediately rule out HRT for treating their menopause symptoms. Others will be more appropriate candidates for HRT; their dosing and type of HRT will be dependent on where they are in the menopausal transition as well as the kinds of symptoms they are experiencing. Talk to your doctor about whether HRT is right for you. In this way, you can make the safest and most informed decision for your health.
You might also like...