What's New in Menopause Treatments?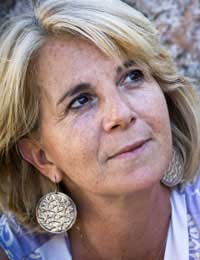 With women today living longer than ever, it's not surprising that we have an abundance of new menopause treatments hitting the market on a regular basis. This is good news for women, particularly those who really struggle with hot flushes, mood swings and the other symptoms that are characteristic of the menopausal transition.
Relief for Hot Flushes
Hot flushes – also called hot flashes – are a common complaint for women during the menopausal transition. They can be especially troublesome because they don't just feel uncomfortable but can leave women visibly flushed. This causes embarrassment at times, particularly if a hot flush hits during working hours.
One newer treatment used for hot flushes is a drug called pregabalin. It was a pill that was originally developed to treat nerve pain but has shown success in relieving hot flushes.
In clinical studies, researchers found that it reduced the intensity of hot flushes as well as the frequency by approximately twenty percent more than those who did not receive the treatment. It suggests the drug is as effective as gabapentin, a less modern drug for hot flushes.
While some women will still opt for using one of the antidepressants shown to help hot flushes or hormone replacement therapy (HRT), pregabalin is another option. You should speak to your doctor about whether it's right for your menopause symptoms.
Treating Thinning Bones
While not a symptom of menopause in the same way hot flushes and mood swings are, thinning bones are a very real concern for menopausal women. With the significantly reduced levels of oestrogen that occur, the protective effect of this hormone is lost.
Although there are already drugs available for the treatment of osteoporosis, they do come with a number of side-effects. A newer drug, however, suggests that there are fewer side-effects but still comparable success rates for treating osteoporosis. While the drug has yet to be approved or even finish clinical trials, it's worth following the progress to see if it might be right for you one day.
The study will be comparing the new treatment known as parathyroid hormone-related protein with teriparitide, which is already approved to treat osteoporosis. Studies on the new drug thus far have shown strong results, so it's hoped that when compared to a current mode of treatment, we will soon have another option for women with osteoporosis.
Oestrogen Gels
Oestrogen gels are one of the newer ways to handle the symptoms of menopause. It is thought that the mechanism of delivery is a safer one than the pill form of hormone replacement therapy (HRT).
Oestrogen is delivered in a gel form that a woman applies to her shoulder or alternately, to her upper arm. It can only be obtained by prescription rather than over-the-counter and is for hot flushes that are at least moderate to severe.
Research studies have shown successful results from the use of oestrogen gels. They not only reduce the intensity of hot flushes but also the frequency. The gel is pumped out and a patient should only use the minimum needed to obtain relief from hot flushes.
Finding the Right Treatment
Talk to your doctor today about the newest menopause treatments for your symptoms. With a mere one in ten women obtaining medical treatment for menopause, there may be many women experiencing menopause symptoms without relief. While menopause is a time of significant physical and emotional changes, choosing the right treatment can help make these changes positive ones.
You might also like...