Using an Injectable Osteoporosis Drug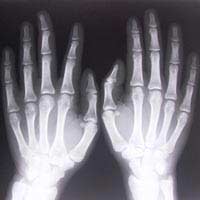 Osteoporosis is a devastating disease that weakens bones and increases the risk of fractures. Prevention is key but treating those who suffer from osteoporosis is similarly important. For women, the menopausal transition puts them at a heightened risk of osteoporosis because they lose the protective effects of oestrogen on their bones.
Treating Osteoporosis After Menopause
A new osteoporosis drug is now an option for postmenopausal women. Recently approved, it is intended for postmenopausal women who are at a significant risk of fractures. It is also considered unique in that it is injected, while osteoporosis drugs are typically taken orally.
Who is at High Risk?
Medical experts have categorised women at high risk being those who have already had a fracture because of osteoporosis. Other women included in this group of those at high risk include those who have a number of risk factors for a fracture or have tried other therapies but with no success.
The lack of success with other treatments could be due to side-effects and problems tolerating the drug. It could also be that the drug did not help with their bone density loss.
How Does the Drug Help?
A three-year study on postmenopausal women showed that the drug, known as Prolia, helped to lower the incidence of fractures, specifically those in the hip. It also helped with both vertebral and non-vertebral fractures.
Reactions to Know About
As with any drug treatment, however, there are still some side-effects you should be aware of before you take this drug. The common ones that participants in the study experienced were back pain, high cholesterol, bladder infections and musculoskeletal pain.
Serious reactions were skin infections. There were also other reactions such as eczema and rashes as well as a condition where blood calcium levels are too low. You need to carefully consider all of these reactions before taking the drug and be on the lookout for signs of the reactions too.
Many people have the mistaken belief that bone is unchanging. But in fact, it is in a constant state of turnover. This drug helps to suppress that turnover. In one sense, this is a benefit but in another, it can also make the healing of fractures take longer and it is linked to a bone disease known to affect the jaw.
Talk to Your Doctor
You should talk to your doctor about any risk factors you already have for the above side effects. Then, you can decide if this treatment is right for you. As mentioned already, you need to be considered at high-risk to be eligible for the treatment.
How Often Would I Take the Drug?
It is taken as an injection every six months. The way it works is to lower the damage of bone tissue. It also increases the amount of bone and improves its strength. All of this is important for women who suffer from osteoporosis.
Major Public Health Concern
Osteoporosis remains a huge public health concern for women around the world. Its prevalence and the challenges of prevention and treatment make it an important area of research today. Hopefully, this new injectable osteoporosis drug is a successful option for postmenopausal women at high risk who need an effective osteoporosis treatment.
You might also like...