About Our Site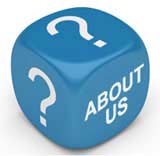 MenopauseExpert was formed to offer a unique reference point on a comprehensive guide to the menopause.
Every woman will experience menopause at some time in her life, whether it occurs naturally or from surgery. As a result, there is an enormous amount of information available for this 'change of life'.
Our website was created to offer a positive, useful and comprehensive resource to women everywhere. By providing high quality articles that are thoroughly researched and based on evidence, we hope to offer support to women who are experiencing menopause.
We also respect that some women choose alternative treatments; we try to impartially share information, citing scientific evidence where available. However, we note where anecdotal evidence exists as well.
In this way, we can share honest information on menopause, which allows you to choose the best way to handle your symptoms. Or, if you have yet to experience menopause, perhaps the site can show you how to help a loved one who is struggling with the symptoms of menopause.
Our concern was that there was no single UK resource for interesting features and practical advice on this subject.
Our features and articles are written by experts - who have experience, or a particular interest in this area.
Our Background
MenopauseExpert was founded by John Rowlinson, the founder of PtS.
John, through PtS, is involved in a number of ventures including software and property companies. A percentage of revenue from these activities goes towards funding MenopauseExpert and a number of similar sites.
Our focus is simply on having experts create the highest quality information possible that is widely read.

Related Articles in the 'Site Information' Category...