The Premenopause Stage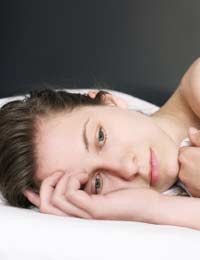 Premenopause and perimenopause are often used interchangeably although some consider premenopause to refer to the more immediate years that lead up to a woman's final menstrual period. Others cite the premenopausal time period as all of the time prior to a woman's final menstrual period, rather than the time when she is actively experiencing the symptoms of the menopausal transition.
Handling the Symptoms of Premenopause
At this stage, a woman's reproductive hormones such as oestrogen are declining and fluctuating extensively. Symptoms of these hormone changes will be noticeable for most women as well. In the premenopause stage, you will likely be experiencing physical and emotional symptoms such as:
Hot flushes
Irregular periods
Vaginal dryness
Mood swings
Mild depression
Irritation or anger
Night sweats.
Sleep problems such as insomnia can become more pronounced as your body nears menopause. The stress of handling all of your menopausal changes can leave you restless and struggling with insomnia. You can try relaxation methods such as aromatherapy oils sprinkled on your pillow or a hot bath before bed. Some women find that avoiding any work-related activities in their bedroom can help them to calm a racing mind while keeping the bedroom cool can help with night sweats and hot flushes.
For some women, the emotional symptoms can be more pronounced at this time. Not only will they experience the emotional changes stemming from their progressively declining hormonal levels, but they may also have sadness and a sense of nostalgia around the change. As symptoms in premenopause become particularly pronounced, there is no hiding or mistaking the fact that menopause is on its way.
While some women experience a sense of relief that they no longer need to worry about birth control and the menstrual cramps and pain of periods, others feel isolated and frightened. The feeling that you no longer have control over your body's ageing process can be one that creates emotions such as fear. It can help if you remind yourself that menopause is a normal, natural and healthy part of a women's life. It also helps if you focus on the fact that it is a process that all women will experience, whether it occurs naturally or it is induced surgically. However, with surgical menopause, a woman experiences an immediate menopause rather than a gradual one with all of the stages of menopause.
Treating Your Premenopause Symptoms
When symptoms become more pronounced, some women may more readily begin to consider Hormone Replacement Therapy (HRT), which can relieve the symptoms that occur prior to menopause and during the postmenopause stage. There are a number of risks that can ultimately leave women choosing more natural methods to handle symptoms, particularly when they first begin and may not be very pronounced. As hormonal levels of oestrogen and progesterone become more erratic, however, women who are considered lower risk and are educated on the risks regarding HRT may now choose to use HRT.
Don't forget as well that your support network is more important than ever when your symptoms in premenopause are more intense. Your friends, family and partner can all provide the listening ears and advice, you need to facilitate a successful passage into menopause. Now is also the time to maintain good communication with your doctor about the symptoms you are experiencing in premenopause. Not only can this help to rule out other conditions, but it allows you to access appropriate treatments and information about how to ease the menopausal transition. Although your symptoms can persist after menopause, you will likely find that they do ease and you are able to enter menopause feeling confident and positive about the changes in your body.
You might also like...