Menopause and Joint Pain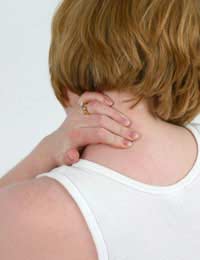 For a number of women, the start of the menopausal transition will bring with it symptoms such as joint pain. While hot flushes, mood swings and similar symptoms are commonly described in terms of treatment options, joint pain is often an ignored one that should receive attention. But first, it's important to understand how your joints work and how menopause can trigger pain in these areas.
Understanding How Joints Work
Your joints form where bones meet, regardless of whether it's a fixed joint, hinge joint or any other kind of joint. Your bones are linked through ligaments and then muscles are a strong force to allow for joint movement. Each joint has a protective capsule and cartilage to allow for comfortable movement.
Various tissues and fluids help reduce friction between the moving parts. With such an intricate and important makeup, if just one part of the joint suffers from injury or deterioration, then you could feel pain.
Menopause and Your Joints
It's not known precisely how menopause relates to joint pain but many women will first experience joint pain during the early stages of the menopausal transition. Joint inflammation can occur and it's thought that oestrogen has some anti-inflammatory effects in the body. In this way, your declining levels of oestrogen during the menopausal transition could be the trigger of new joint pain.
Also keep in mind that the effects of ageing can show up around the time of menopause as well. This can mean joint deterioration and other joint-related problems that older adults are more prone to with regards to their health. People who have spent their lives being avid runners, for instance, may also coincidentally notice that during menopause, they begin to suffer from joint pain.
Dealing With Pain
There are a number of ways to deal with joint pain but first and foremost you will want to see a doctor to find out the specific cause. If your doctor feels your pain relates to declining oestrogen levels, you may want to discuss hormone replacement therapy (HRT) as one option.
This involves using a synthetic oestrogen to increase your declining oestrogen levels. There are risks, however, and some research has even suggested that HRT is linked to some forms of arthritis. For this reason, the use of HRT therapy requires careful consideration.
Natural Remedies for Joint Pain During Menopause
If your joint pain relates to your menopausal transition and you don't want to take HRT, there are still other ways to relieve pain. For some people, being overweight places an extra burden on joints and this may become more pronounced during menopause. Losing weight in a healthy, safe and slow manner can relieve this pressure and help with your joint pain. Others find that physiotherapy can offer some relief although studies are mixed on the effectiveness. Massage and acupuncture are other alternative remedies for pain as well, although studies are mixed again on how effective they are for joint pain.
Some supplements are thought to help with joint pain; these include glucosamine and chrondoitin sulphate. A healthy diet and regular exercise are similarly beneficial for general health while also promoting good joint health too.
Staying Active and Healthy During Menopause
Menopause brings with it many changes, both positive and challenging. If one of your challenges is joint pain, talk to your doctor about whether it relates to your menopausal transition. Together, you can find the best solution to relieve your joint pain.
You might also like...
Many women report suffering from joint pain during menopause. This can be a disturbing symptom, altering what you feel you can and can't do physically. It can, in combination with a host of other menopause symptoms, also alter how you start looking at yourself as the realities of aging kick in. Luckily, there are plenty of treatments available.
Anney Auster
- 14-Aug-14 @ 9:32 AM