Botanical Oestrogens for Menopause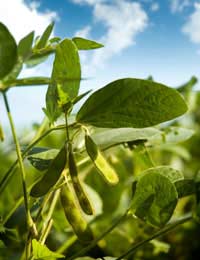 Treating both the symptoms and effects of menopause has involved a close look at oestrogen therapies – both synthetic and natural ones. Previous research on oestrogen in soy products has yielded mixed results and researchers are keen to pin down exactly how botanical oestrogen could help with menopause.
What are Botanical oestrogen?
Botanical oestrogen refer to plants and plant-based compounds that are thought to help with a wide variety of health conditions, both preventatively and as a treatment. They are sometimes promoted as anti-ageing or suggested as a way to treat menopause symptoms. To date, however, we still lack conclusive evidence on how they might help menopause and to what extent.
Funding for Botanical oestrogen
New funding in the United States will now allow for the important research women everywhere need to find out if botanical oestrogen can help their menopause symptoms. The hope is that we can clear up many of the unknowns and ultimately provide a firm recommendation that involves dosing and similar vital parameters for the use of botanical oestrogen.
Current Use of Botanical oestrogen
At present in the UK and elsewhere, many menopausal women consume botanical oestrogen as an alternative to the highly controversial
hormone replacement therapy (Hart)
. These may be consumed within foods such as soy or they may be taken in supplement form, which tends to be significantly more concentrated.
Relieving Menopause Symptoms
It is thought that these botanical oestrogen can relieve menopause symptoms such as hot flushes while also reducing the risk of breast cancer. Other purported benefits include improved sex drive and better mental functioning.
Mixed Results and Data on Botanical oestrogen
While some results suggest that consuming botanical oestrogen can reduce the risk of some cancers as well as relieve menopause symptoms, other studies cite no benefit at all. In fact, a select number of studies found the opposite to be true – that botanical oestrogen could actually trigger cognitive disturbances and increase the risk of breast cancer.
Upcoming Study on Botanical oestrogen
With the new multimillion dollar grant being used to research botanical oestrogen, it is hoped that we can finally understand if these plant compounds are helpful or detrimental to menopausal women. The study will look at how botanical oestrogen affects cellular processes and how it impacts tissues in the body as well as gene expression. Other important areas of the research include the investigation of botanical oestrogen on bone loss and cognitive processes as we age.
The samples of botanical oestrogen used will be completely regulated and standardised to ensure an accurate result. Dosing and how different doses affect the body is another aspect of the study that will help us learn how much is needed for therapeutic benefits, if any.
Effectively Treating Menopause Symptoms
There are many treatments available for menopause symptoms – prescription or natural. Choosing the right one is an individual decision based on your own health history and circumstances. You can talk to your doctor about whether botanical oestrogen are right for you, but be aware that the research is mixed and limited right now. The new study set for the United States will hopefully clear up many of the unknowns about botanical oestrogen so that women everywhere can make a more informed decision about their menopause treatment.
You might also like...