Aromatherapy for Menopause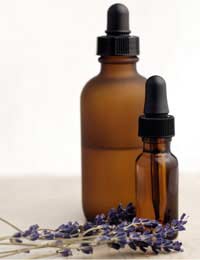 Although not every woman will experience problems with her menopausal transition, those who do experience challenges may decide to try alternative treatments for their menopause symptoms. Aromatherapy has benefited many women who are struggling with hot flushes, mood swings, headaches, vaginal dryness and a range of other menopause symptoms that result from their changing hormone levels of oestrogen and progesterone.
What is Aromatherapy?
Aromatherapy is the art and science of using essential oils to provide a range of therapeutic healing benefits. It is an old therapy that has been used for many years, and involves extracting liquids from various plant sources to produce oils. Aromatherapy oils can be administered by inhalation or they can be combined with massage to provide benefits that range from stimulating to relaxing, depending on the individual's condition or goals.
Essential oils are ideally best purchased pure and then combined and diluted with mild carrier oils such as almond or apricot oil. You can fill a small bottle with carrier oil and then add several drops of pure essential oil. Be sure to shake well and then try out different application methods to find one that works best for your menopause symptoms.
Using Oils for Menopause Relief
There are a number of oils that can be used to provide effective menopause relief. These oils are thought to contain substances similar to hormones such as oestrogen, thus providing natural relief from menopause symptoms. These substances include:
Anise
Fennel
Coriander
Sage
Angelica
Basil
These oils may be used alone or in combination with essential oils such as peppermint or lemon. In particular, you may find they provide significant relief for hot flushes. Given that essential oils easily penetrate the skin, you may want to apply them to fatty areas, where you have more adipose tissue to store oestrogen. In this way, it is believed the aromatherapy treatment will have a stronger, more beneficial effect on hot flushes and other menopause symptoms. Other helpful hormones for menopause symptoms include:
In particular, lavender has a very calming effect, which can be very helpful if you have been highly stressed and dealing with emotional and mental symptoms of menopause such as mood swings. Some beauty products for women will even include lavender for its beneficial effect on dry skin and wrinkles. Some of the oils can be used to counteract vaginal dryness but you should use with care and ensure they are well-diluted, otherwise you may suffer irritation to this sensitive part of your body.
Vitamin E oil can be added to your aromatherapy preparations to provide instant moisturising properties for the skin. Some women find that if they are quite irritated from intercourse – due to vaginal dryness and skin sensitivity from menopause – this kind of oil used afterwards can be quite soothing to their delicate tissues.
Finding the Best Aromatherapy Treatment for Menopause
As each woman is unique in her menopause experience, you may need to play around a bit with the different oils to find a combination and application that works for your menopause symptoms. Aromatherapy is considered quite safe and free of side-effects although some women may still use it in conjunction with prescription treatments such as Hormone Replacement Therapy (HRT). Whatever you decide, try to have fun with the oils and you may find that not only do you relieve your menopause symptoms, but you also relieve other ailments as well.
You might also like...