Long Term Risks of Osteoporosis Drugs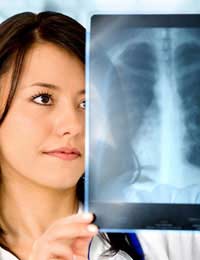 For post-menopausal women who have been diagnosed with osteoporosis, pharmaceutical forms of treatment may be their main hope to reduce the symptoms and consequences associated with the condition. But recent research suggests that the risks of these drugs need more investigation and must be carefully balanced against the benefits.
What is Osteoporosis?
Osteoporosis is a disease affecting the bones. The bone mineral density goes down, resulting in an increased risk of fractures. When fractures occur, they can result in severe disability, particularly those fractures of the hip.
Why are Menopausal Women at Risk?
Although osteoporosis has a number of risk factors such as the use of steroid medications or having a small skeletal frame, a common thread in women is menopause. Oestrogen has a protective effect on the bones. Once oestrogen levels decline as occurs with menopause, this protective effect is gone.
Most women can expect some decrease in bone density. The idea, however, is that through good nutrition and exercise in a woman's younger years, she can build up her 'bone bank' to minimise skeletal losses during and after menopause.
Issues for Women Using Osteoporosis Drugs
Once a woman has received a diagnosis of osteoporosis, there is a good chance she will be prescribed one of the approved medications to treat the condition and prevent further thinning of the bones.
Recent research has suggested some issues that do need attention though. A class of drugs known as bisphosphonates shows an increased fracture risk. This occurs when the medication is used for a long period of time – namely, more than four years.
How a Drug Increases Fracture Risk
While it may seem counterproductive for a physician to prescribe a drug meant to reduce fractures that can still increase fracture frisk, there is logic to the act. These drugs are known to help women prevent fractures. The drugs increase bone density over the course of several years.
Bones are not something that never changes – your body is constantly breaking down old bone and building new bone. What happens as the use continues is that the bone being put down is brittle. So while we have increased bone laid down, the quality of the bone is questionable. Over some time, these medications then leave a user susceptible to certain kinds of fractures. One such kind of fracture is a spiral femur one, which is the thigh bone.
Benefits Vs. Risks
These risks are not to say that bisphosphonates should never be used. Quite the contrary – they are known to help those with osteoporosis build bone. But where they are used long-term, patients need to be carefully monitored to ensure safety. For some patients, short-term use may provide the greatest benefit and lowest risk. Experts still generally consider bisphosphonates to be a vital tool in helping to treat osteoporosis. Enhanced research into this area will be important to help us learn more, particularly as the current studies were quite small.
Choosing Osteoporosis Treatment
If you are already taking bisphosphonates for osteoporosis, talk to your doctor about your risks and whether the medication is appropriate for use long-term. Another study recently led to official statements that the link between bisphosphonates and femur fractures is not clearly established and the benefits usually outweigh the risks. But for your own bone health and piece of mind, speak to your doctor for help making the best decision for post-menopausal bone health.
You might also like...