Sexual Health and You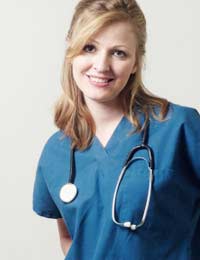 For women, sexual health is important throughout life, mostly from the years of puberty onwards. Women have unique sexual health needs and these are particularly vital to monitor and address during the menopausal transition. Given the enormous hormonal changes that your body undergoes during this time, sexual health should be something that is a consistent, regular priority for each woman.
Vaginal Health and Sexual Desire in Menopause
During the menopausal transition, some women find that they have a more difficult time becoming sexually aroused. This is due, in part, to declining oestrogen levels, which contribute to sexual arousal and vaginal lubrication during sex. The vaginal wall also becomes thinner and this can mean that sex is somewhat uncomfortable or painful. Orgasm intensity may be reduced as well, although this is a very individual aspect of menopause. Some women will even report that sexual arousal and orgasm are heightened after menopause, although this could be due to the relief of not worrying about birth control during sex.
For women who do struggle with vaginal health during and after the menopausal transition, there are oestrogen creams and lubricants that can help to lubricate the vagina and make sex much more pleasurable. Any of these measures can help to support your sexual health and women's health in general as well.
Pelvic Exams and Screening for Women's Health
Pelvic exams are important for the entire duration of a woman's fertile years as well as her menopausal years. Pelvic exams allow a physician to observe for signs of health conditions relating to a woman's reproductive organs and sexual health. This kind of exam looks at a woman's uterus, cervix and related areas to assess if there is disease or a sexual health condition.
During the menopausal transition, decreased oestrogen levels and a thinner vaginal wall coupled with decreased lubrication can mean that sex begins to put more pressure on the bladder. When bacteria are forced into the urethra from sex, a woman can experience a Urinary Tract Infection (UTI). Women in the menopausal transition or in postmenopause may find that they are more susceptible to these infections. A pelvic exam can help to rule out any abnormalities and provide correct preventative treatment options.
Since a woman's risk of cancer becomes greater as she ages, it becomes even more important to have regular and consistent pelvic examinations to detect cancer in its early stages. During a pelvic examination, your doctor will take a sample of cells in a test known as a Pap smear. This allows for you to be screened for cervical cancer or other irregular cells that may be precancerous. A doctor might also screen you for sexually transmitted diseases during your visit for a pelvic examination.
Breast Exams and Mammograms
During the menopausal transition and in postmenopause, you should continue to perform regular breast self-examinations. You may also be undergoing mammograms, although the frequency is determined by several factors, including the risk history in your family.
Sexual health will remain important for every woman as she enters the menopausal transition. Some risks relating to sexual health can increase, which means it is important to not only continue current examinations and testing, but to also be screened regularly for other diseases that your doctor feels you are at risk of contracting or developing. By focusing on your sexual health, you can keep your body healthy and enjoy the many years after menopause.
You might also like...