Common Menopause Symptoms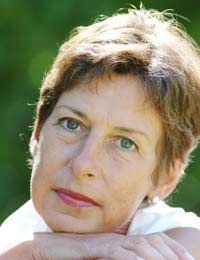 Even though every woman is unique in when and how she experiences menopause, there are still some symptoms and signs – such as hot flushes – that are common to a large number of women. It can help to know that you are not alone during this sometimes overwhelming and challenging 'change of life.' By learning about the different menopause symptoms, you can better identify those you are experiencing, which can facilitate better understanding and treatment of your menopause symptoms and signs.
Symptoms and Signs Relating to Mental and Emotional Health
While the physical symptoms of menopause such as hot flushes can seem difficult enough, adding to the mix are a number of emotional and mental signs and symptoms. Keep in mind that you may not experience hot flushes or any of the symptoms, you may experience all of them or more likely, you will experience some at different times, depending on your hormonal changes and levels. Common symptoms and signs relating to emotional and mental health include:
Anxiety
Mood swings
Irritability
Panic attacks
Depression
Insomnia
Difficulty concentrating
Reduced attention span
Symptoms and Signs Relating to Physical Health
Just as you may suffer from the mental and emotional symptoms of menopause, you may also experience physical symptoms and signs such as irregular periods, which are brought on by your fluctuating hormone levels as your body approaches menopause. Physical symptoms and signs that you may be experiencing are:
Feeling of bloating or heaviness
Water retention
Tender breasts
Headaches or migraines
Hot flushes
Heart palpitations
Changes to menstrual flow
Irregular menstruation
Low libido
Vaginal dryness
Having a good support network during this time as your body changes can make an enormous difference in helping you approach menopause positively. It can also encourage you to be confident enough to address your symptoms. There are many ways to approach menopause signs and symptoms. Whether your symptoms are the troublesome irregular periods or hot flushes, there are both medication treatments and alternative therapies available to treat your menopause symptoms. Some treatments involve hormone replacement therapy to help balance out your changing hormones and address the decrease in a hormone called oestrogen. Other therapies in the alternative realm can make a large difference, particularly relaxation therapies and ones such as acupuncture, which are thought to help relieve stress and decrease hot flushes and other menopause symptoms.
Aggravated Menopause Symptoms
While menopause symptoms can be a challenge on their own, compounding the problem may be personal circumstances and issues such as a stressful event in your life, family changes and general fatigue relating to an overworked lifestyle and career. It is well documented that there are links between body and mind, which means that any stress you are experiencing prior to menopause could amplify menopause symptoms. Not only that, but the personal stress that you experience throughout the menopausal changes can leave you behaving in uncharacteristic ways, thereby affecting your relationships and communication with family, friends and your partner. In this way, it's best if you try to address your life as a whole rather than only focusing on menopause symptoms and signs. You will be able to reduce menopause symptoms and signs as you improve your health in other areas of your life.
By approaching menopause with a positive attitude and a breadth of knowledge about the signs and symptoms associated with this natural part of life and ageing, you can find ways to prevent or ease common menopause symptoms.
You might also like...