Understanding Mammography and Menopause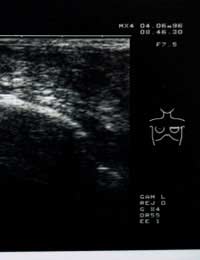 As women age, their chance of getting breast cancer increases. For this reason, it may now be time for you to think about getting a mammogram. A regular mammogram if you are menopausal can help you find out if you have breast cancer or another abnormality in your breasts.
What is a Mammogram?
Mammograms are a screening tool used for detecting breast cancer. They use X-rays to find abnormal growths in the breast. When you go for a mammogram, a technician or nurse will take images of the breast from a number of different angles.
Your breasts will basically be compressed to take the images. While some women do find the experience uncomfortable, it should not be painful. The benefits of a mammogram should outweigh the minor discomfort for the short procedure.
How Mammograms Can Help You
Mammograms become particularly important as you age because they are considered an effective way to detect breast cancer. This is mostly because they detect it in its early stages. Mammograms are thought to improve your chances of survival if you do have breast cancer.
Even though you are hopefully already performing regular breast examinations, these can't always detect smaller growths. A mammogram, however, can detect some of these growths that you or your doctor will miss during an exam.
Scheduling a Mammogram
Knowing exactly when to start having mammograms is not a completely clear part of healthcare, mostly because there is some disagreement around when it is best. Women who have specific risk factors for breast cancer may even be directed to begin mammograms well before their menopausal years.
Starting Mammograms
Recommendations vary for starting mammograms: from approximately age forty or just before or during the menopausal transition. Most women will probably be advised by their physician to start mammograms around age fifty until their mid-seventies. After that time, mammograms are not usually advised.
You should always speak to your doctor about when is the right time to start mammograms. The conversation should start by the time you reach age forty unless you already have risk factors to warrant an earlier discussion. For instance, you may be at a higher risk if you have a family history of breast cancer.
After Your Mammogram
If your mammogram shows something abnormal, you may need further testing. For instance, you might need an ultrasound. A biopsy might also be needed to check for malignancy. Above all, do not panic if your mammogram does show an abnormality as this does not automatically mean you have cancer.
Don't forget the importance of breast self-examination as well. While you will hopefully have been performing these exams throughout your life, now that you are menopausal it is more important than ever. Try to perform them on a monthly basis and if you aren't sure how, you can ask your doctor to show you the right way.
While mammograms may not be all that comfortable to endure, they are very important for early detection of cancer. Research shows that early detection tends to be key to survival of cancer. Consider menopause a 'wake-up' call to take better care of your breast health by getting a mammogram.
You might also like...
Your article on mammograms is unbalanced.You should have pointed out that most cancers are found by women themselves, and of those found through mammograms the vast majority are completely benign.There is also a high risk of "over-diagnosing" as these mammograms pick up any small discrepancy in the breast tissue which can lead to unnecesary biopsies being carried out.This causes a great deal of stress as patients have to wait a couple of weeks or so to hear that there is nothing wrong with them! Also, women who are on HRT will have more dense breast tissue, as do younger women so that the risk of over-diagnosis is higher than post menopausal women who do not take HRT. The important thing for women to remember is that if they do find a lump in their breast to seek medical advice immediately.
cyclerider
- 7-Aug-12 @ 7:05 PM