Why is my Memory so Poor?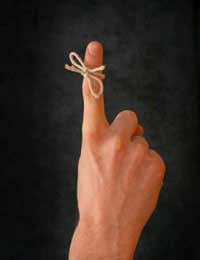 As your hormones begin to decline – signalling the beginnings of the path to menopause – you might start to notice that your memory isn't quite as sharp as it was years ago. While some people wave off the suggestion that menopause relates to memory loss, other women begin to question their mental health. There is indeed a connection between a woman's so-called forgetfulness and her menopausal transition. However, some recent research suggests that it isn't so much impaired memory that is the issue, but instead it is the way that menopausal women actually 'encode' new sets of information. Although it may seem like you have a memory problem, research indicates it has more to do with how you initially learned the information.
Busy Lives and Menopause
Some women find that their lives are incredibly busy during the menopausal transition. Trying to deal with the symptoms of menopause while maintaining a home, career and relationship can make it more challenging to keep track of everything you need to do in your life. In this way, your memory issues are actually indirectly related to menopause and the symptoms of menopause.
To investigate this idea, researchers performed cognitive testing on a group of women who were approaching menopause. They did not find impaired memory as such, but they did find that women who complained a lot about being forgetful had a more difficult time encoding new information. This impaired encoding can initially seem like a memory problem but it is somewhat different.
But one important question involves whether this impairment is something biological or related to a woman's life. If you think about a woman being busy and overwhelmed with numerous priorities, you can see how taking in new information could be a challenge. Just trying to keep up with everything can almost be a mental health challenge!
Perhaps her friend tells her a detailed story about a client at work. The menopausal woman would not be able to recall much of the detail ten minutes later not because there is something wrong with her brain, but because her mind was drifting and she never learned the details to begin with. Yet, other researchers still support the premise that oestrogen is linked to cognitive functioning and its decline in menopause will create symptoms that are demonstrated through problems with memory and learning.
Hormone Replacement Therapy (HRT), Women's Health and Memory
At one point in time, it was thought that HRT would help to provide some protection to women against the decline in cognitive functioning that sometimes occurs during the menopausal transition. However, a key study that was done indicated the opposite – women taking HRT actually had an increased risk of dementia. Still another more recent study found that menopause was not linked to poor memory, although a number of scientists disagree with the findings and cite their own reports of menopausal patients who suffer from memory problems.
Seeing Your Doctor About Memory Problems
While forgetfulness and problems with memory can be related to women's health in menopause, they may also indicate something more serious such as Alzheimer's disease. If you are experiencing a great deal of trouble with your memory, it is best to see your doctor for a thorough evaluation. Chances are, you are experiencing one of the symptoms of menopause, but it's always best to approach a health concern with caution. You can also take supportive measures such as obtaining a good, nutritionally balanced diet and partaking in an active lifestyle. Memory can be aided by optimum health, which will hopefully improve your forgetfulness and allow you to function better as you continue through the menopausal transition.
You might also like...