Effects of Menopause on Concentration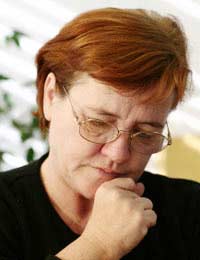 As you cope with the physical, mental health and emotional changes of menopause, you might notice that your concentration doesn't seem to be quite as focused and sharp as it once was prior to your menopausal transition. In fact, many women may wonder if they are 'losing it' as they struggle to keep their attention on various tasks, conversations and virtually anything that requires their concentration. Rest assured, however, that you are not losing your mental faculties and it is not old age – you are experiencing a common symptom of menopause, which is that it is now more difficult to concentrate.
Experiencing Disorientation and Confusion in Menopause
During the menopausal transition, some women will find that not only is their ability to concentrate compromised, but also there is a general feeling of disorientation and confusion in their mental health. Women who undergo surgical menopause might find these particular symptoms to be far more intense than women who have a natural menopause. The reason for this difference is that surgical menopause is very abrupt – one day a woman is functioning normally in terms of her reproductive capacity and system, and then the next she has extreme changes in hormone levels and has gone into menopause.
Whether your symptoms stem from surgical menopause or natural menopause, they can be demonstrated in daily mental health activities such as forgetfulness and worry that you have remembered to lock your door or turn off the stove, for instance. Yet, why do these changes happen? The belief is that menopause relates to a decline in some of your mental health functioning such as memory and concentration. How capable you are in recalling events and focusing on various things is partly mediated by the hormonal levels in your body.
Importance of Oestrogen
Your oestrogen blood levels decline during the menopausal transition. Oestrogen plays an important part in many female systems around the body. This hormone influences brain neurotransmitters and affects the functioning of a healthy memory. When your oestrogen levels decline, your brain functioning can similarly be affected as well.
Although a doctor can measure levels of oestrogen through a blood test, the testing is not very accurate given the variations in hormones from one woman to another as well as from day-to-day for each woman. If you think about how a woman undergoing the menopausal transition will already be overwhelmed and struggling with the many changes occurring both physically and emotionally, you can see how a decline in concentration and memory can be quite challenging and upsetting.
Reducing Stress to Improve Concentration
Be aware that all of the additional stress of menopause can affect your mental health and concentration. This means that by reducing stress, you can also improve mental health and your ability to focus and recall events. Now is an excellent time to make lifestyle adjustments, if you have not already done so – quitting smoking, reducing alcohol intake and eating a healthy diet while making sure that you are exercising regularly can improve concentration and mental health.
Healthy lifestyle habits can further reduce stress, particularly when you exercise because your body produces natural, 'feel good' chemicals known as endorphins. Your difficulty concentrating and remembering information is not a result of old age. Rather, it stems from the hormonal changes of the menopausal transition. By working to reduce stress and maintain a calmer environment, you can improve your concentration and overall mental health during this challenging change of life.
You might also like...