Understanding the Sex Hormones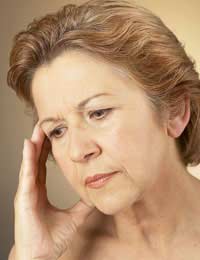 On a daily basis, most of us don't necessarily think about hormones yet it is when we experience the significant changes and effects from hormones that we start to wonder what roles they play and how we can handle the uncomfortable symptoms that result. This is particularly true in the case of menopause, where a good understanding of the sex hormones can help you to learn more about what is going on in your body during this 'change of life.'
Your hormones are chemical substances that are produced by glands known as endocrine glands, which have special effects on many different activities around your body. As you will soon learn, changes in these hormones relate to menopause symptoms that you may be experiencing.
Female and Male Hormones
While we know that men and women are quite different both physically and in many other ways, you might be surprised to know that male and female hormones aren't actually as specific as you would initially believe. In fact, the dominant male and female hormones – classed as androgens and oestrogens – are present in both men and women. However, a woman has a greater amount of oestrogen while a man has more testosterone.
If you think about female organs, consider that a woman's oestrogens are the sex hormones produced by a woman's ovaries. These oestrogens trigger the growth of a female's sex organs in addition to her breasts and other secondary sex characteristics. Another important role of oestrogens is to regulate how your menstrual cycle functions each month.
Why is Oestrogen Important?
To understand how menopause brings with it certain changes and challenges, you need to know why oestrogens are so important. For one, oestrogens maintain your vaginal lining. They maintain its elasticity and play a role in the production of vaginal lubrication. Not only that, but they also maintain a woman's breast texture and function. While men have some oestrogens, the functions of oestrogen are not defined and deemed important in the same way its role is considered significant in women.
Still, an abnormally high level can reduce a man's sex drive, affect his ability to have and keep an erection and oestrogens may also produce enlarged breasts in men and a loss of body hair. While women have more oestrogen, men have greater levels of testosterone that serve to facilitate the development of a man's testes and penis. During puberty, men will experience a deeper voice along with the development of body hair and other secondary sex characteristics.
A Woman's Sex Hormones During Menopause
In the transition leading up to menopause, a woman's body will slowly start to make less oestrogen and progesterone. While this tends to start around the age of forty-five years old, it can begin as early as a woman's mid thirties. As her levels of oestrogen decline, she can begin to experience common menopausal symptoms such as vaginal dryness and irregular menstrual periods. With this gradual reduction in oestrogen, symptoms will usually occur on a more gradual basis as well.
You can imagine how it is different for a woman who undergoes an abrupt menopause as a result of surgery. In this case, she won't have this gradual tapering off for hormones but instead, will have amplified menopausal symptoms due to the abrupt halting of hormonal activity.
Your hormones govern many processes and systems in your body, including your reproductive system. Oestrogen and progesterone are two important hormones that set the stage for sexual maturity, while their changing levels bring about menopausal symptoms as your body prepares for menopause. You will no longer be fertile and capable of becoming pregnant. For some women, their declining levels of sex hormones represent a positive change in the ageing process, one that allows them to be free of the cramps of periods and the chances of pregnancy from sexual activities.
Others will unfortunately succumb to the stigma of menopause as they feel negative and unhappy with the mistaken idea that menopause is unnatural. However, a positive mindset and a willingness to learn about the role of sex hormones can help you to understand your body and look forward to the years after menopause.
You might also like...