Why do Women Handle Menopause Differently?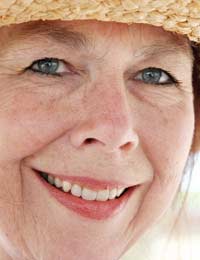 Despite the fact that there are a number of commonalities in menopause symptoms and experiences, each woman will still handle menopause differently. You can speak to older family members or friends who have already experienced the menopausal transition – you will find that even though they share some experiences, each woman has her own unique stories and symptom combinations during this change of life.
But why do women have such varying experiences and differences in women's health? One key reason is that each woman enters the menopausal transition at her own unique health-point. Your genetics, previous health conditions, mental health, menstrual cycle and hormonal levels are specific to your body and will not be perfectly matched by another woman. Your own ways of handling emotions and changes will also be unique to your body and your mental health or your emotional health. Each woman's health and environment will similarly vary and your ability to handle menopause relates to your communication and relationships with family, friends and your partner.
Previous Medical History, Women's Health and Menopause
If your menopause is a surgically induced one, you will experience more intense menopause symptoms and the menopause will be an abrupt rather than gradual one. In this way, you may have a harder time handling menopause than the average woman who experiences a natural menopause around the typical age of fifty-one. If you have chronic health conditions such as depression, you may find that the emotional changes that occur from declining oestrogen and progesterone levels can exacerbate the condition. Virtually any health condition can make menopause more challenging to manage, mostly because you may find it to be overwhelming and increasingly complicated to address.
Intensity of Menopause Symptoms and the Effect on Women's Health
As mentioned, surgical menopause can trigger more intense menopausal symptoms in women's health. However, your own hormone levels prior to menopause can influence how you handle the menopausal transition. Some women have more intense hot flushes and night sweats while others will find that their menstrual cycles are irregular and heavier. The frequency and severity of menopause symptoms varies from one woman to another as her body finds its own way to prepare for menopause. In fact, although uncommon – some women will find that their menstrual periods simply stop and they enter menopause quite rapidly. Other women will notice the symptoms of menopause last a decade or more and are very gradual, before they finally experience their last menstrual period.
Your Personal Support Network During Menopause
Each woman has her own support network and ways to handle stress, namely in relation to those around her. Women who have a weaker support network may find menopause more difficult to handle than women who have supportive and communicative friends, family and a partner. Simply talking about your concerns during menopause can be enormously beneficial and if you do not have trustworthy people in your life for support, you might want to look into obtaining counselling or joining a woman's group.
Your Personality and Style of Communication
Even if every woman experienced exactly the same pattern and timing of menopause symptoms, there would still be enormous variation in how each woman handles menopause. Your personality and communication style will greatly influence the ease at which you transition through menopause. Women who 'clam up' and tend to avoid talking about their feelings may internalise their difficulties with menopause, which can ultimately make the transition far more challenging. Others will become bad-tempered with those around them as they try to handle the mood swings and sadness that can accompany the menopausal transition. If you tend to push people away during menopause, you will find that you increasingly have a harder time handling menopause. In turn, your support network can dwindle as your friends and family feel alienated and hurt by your anger.
Improving Women's Health and Handling Menopause Better
If you have previously found that menopause symptoms have left you handling this change of life in a less than ideal way, you can still take positive steps to improve your menopausal experience. Resolve to make healthy decisions in how you communicate with loved ones and take the time and effort to look after your own mental, emotional and physical needs. We all handle menopause differently but one thing that every woman has in common is the ability to make positive changes, regardless of your starting point in the menopausal transition.
You might also like...