Basics of Menopause Stages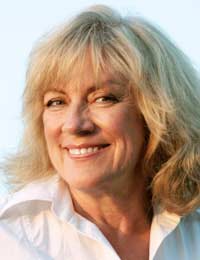 One of the common misuses of the word 'menopause' is that it is used to indicate all of the physical, mental and emotional health changes that a woman experiences in the days and years leading up to her final menstrual period. In truth, however, menopause refers to the last day of a woman's menstrual period. Actually, this term itself is a bit confusing in that it is a retrospective one. Clinically speaking, a woman is diagnosed as having undergone menopause when twelve months have passed since the day of her final menstrual period.
To perhaps further complicate - or maybe even clarify things - is that menopause can be broken down into stages, each complete with symptoms and commonalities. Some may find that the stages overcomplicate their understanding of menopause and instead, they prefer to view all of these changes as menopause. Others may prefer to work through their bodily changes in smaller, more manageable stages. Still, it is helpful to be aware of the basics of how menopause is categorised because you will be able to understand and interpret news stories and research when they include the different stages of menopause.
Perimenopause
One of the newer terms to describe the menopause 'change of life' is known as perimenopause. During this perimenopause time, most of a woman's reproductive hormones such as oestrogen and progesterone will decrease. The levels can fluctuate widely during perimenopause and can't be predicted for each woman. Perimenopause can occur over a number of years leading up to menopause and afterwards. In addition, perimenopause is the time when fertility declines.
Premenopause
The years that lead up to your last period are known as premenopause. During this time, hormone levels will be very erratic as they decrease and you will likely be experiencing many of the menopausal side effects.
Menopause
As explained, menopause has occurred when you have finished your last menstrual period. At this time, you are no longer considered fertile and you are considered unable to have children. For some women, this can be a welcome relief from the burden of birth control. For others, they may experience sadness at this change as they move into the next phase of their life.
Postmenopause
The postmenopausal time span is the time period after your last period has occurred. Essentially, it is the time span after your ovaries are no longer active. Although you may be past the majority of menopausal symptoms, you may still find that they continue to persist for a number of years during the postmenopausal time period.
Whether you prefer to view menopause as one long, series of events or you find that identifying your changes within each phase is more helpful, you will experience menopause at some point in your life. It is important to see your doctor for treatment while obtaining support from family and friends, regardless of where you currently are in the menopausal transition and stages. Your positive attitude and self-care can ensure that you are able to transition through each stage with fewer symptoms and the necessary motivation to enjoy your postmenopausal years.
You might also like...